Eating healthy is important whether you're in Competition Prep or in Off-Season. Here is a great list of items you can...

When it comes to the average person there are some exercises that I believe are more useful than others. I'm going to...
These are chocolate cookies that are high in protein. They are easy and fast to prepare and a good alternative to...

White fish is lean and high in protein, making it great for any fat-loss or muscle-building diet. Instead of throwing it...
Check out over 800 exercises and routines organized by body part and level of difficulty!

Get all the info you need to know as a beginner athlete: programs, proper form, tips & more!

Try this week's top rated routine as voted by the community!
Here you will find the information you need to reach your goals and meet new friends!
January is over, which means you've already had a jump start on your 2014 fitness journey! SHF and our sponsors would now like to give you an extra push to help you achieve your 2014 fitness goal! All you need to do is share your goal and how you plan to obtain it for your chance to win our BIGGEST PRIZE PACK EVER!
Featured Products
Burnout SHF Crest (B/R)
Short Sleeve T-Shirt

$25.00

Women's SHF Crest Triblend
T-Back Loose Tank

$18.00

Men's SHF Logo
Ribbed Tank

$15.00

Unisex SHF Logo
Short Sleeve T-Shirt

$15.00
Proper nutrition is critical in order to achieve your goals. Our mealplan takes all of the guessing out of the equation to ensure you hit your macros everyday!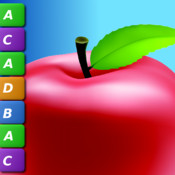 Extras
Skype consultations are for members who are looking for a more personalized ONE-ON-ONE coaching experience.

Check out exclusive behind the scenes footage and see Scott workin, having fun, bloopers & more.
Community
Check out their favorite exercises, photos & more!

Watch Scott working out live on his studiowith guests and friends. Ask Questions and join the action!

Create your customized avatar and have fun interacting with the community!